This is often one of the first questions we ask our homeowners when starting to design their basement finish. Many homeowners are uncertain of their style. Do not worry; we are here to help! See which style suits you best when finishing your basement.


Traditional- Traditional design often includes ornate details and rich wood tones in cabinetry and flooring. Paint colors are kept in creamy or sandy tones. A very symmetrical design. It is timeless, as it does not need to follow current trends.


Modern- Modern style is broad and can borrow certain elements from other styles. For example, Modern Farmhouse and Mid-Century Modern. Although, it is known for being sleek, simplistic, and having clean lines. Design features are monochromatic with high contrast. Open floor plans are a major component of this design style.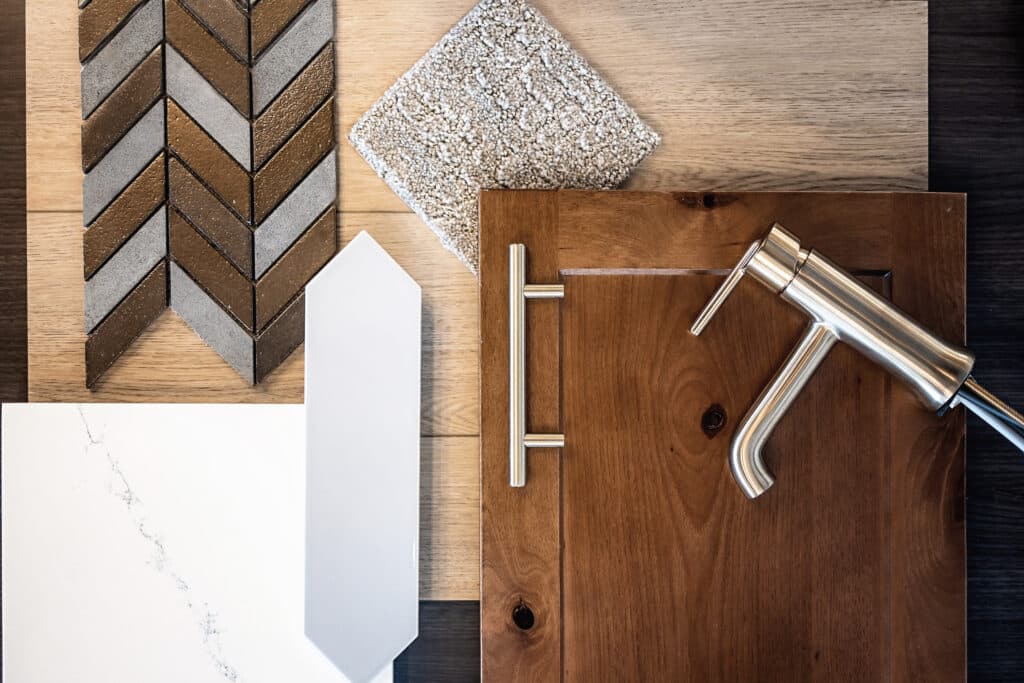 Contemporary- This design is constantly evolving to reflect the current trends. It is not hyper-focused on a particular element of design, although it usually has a subtle sophistication. Hallmarks of this style included geometric shapes, cool tones, and stark contrasts. It puts emphasis on the quality of materials.


Mid-Century- This design is centered on functionality. This style uses bold colors. This style has a hint of a retro flair, drawing inspiration from the early 20th century. Curved lines, teak wood, and softer silhouettes are seen in Mid- Century homes. Asymmetrical is often an element in this style.


Industrial– Industrial homes are known for their raw materials like exposed brick, unfinished metals, and stained concrete. It can lend itself to be masculine side and have moody hues. Think of a chic loft or warehouse feel when designing an industrial-style home.


Scandinavian– Scandinavian design has a light and airy aesthetic with lush greenery. It uses muted colors and minimal furniture. Organic shapes and tonal textures are major design elements. Statement lighting finishes off the space.


Rustic-Rustic design emphasizes earthy materials like natural knotty wood and stone elements. Furnishings include bulky wood and leather. It can have a cabin-like feel to it. Fireplaces complete this design style making the space feel welcoming and cozy.


Minimalist- Simplicity and practicality suit this aesthetic best. It focuses on the essential items and eliminating clutter. Minimalist homes have clean lines, monochromatic tones, open floor plans, and natural light. This style will always be relevant as it is refined and makes homes feel bigger.


Eclectic- Eclectic design is characterized by having high energy. It uses bold color palettes and mingled patterns in kitchen and bathroom tiles. "Mix and match" is commonly used to describe this style. This design has no rules to follow as it is meant to be unpredictable.


Bohemian- Bohemian design draws from global inspiration. It includes Moroccan patterns and textiles that are layered with bold jewel colors but have a laid-back feel. Includes hints of vintage hardware on cabinetry.


Farmhouse– Farmhouse style is often deemed cozy and relaxed but stylish at the same time. Shiplap, barn doors, farmhouse sinks, and wood beams are often seen in a farmhouse-style home. The color palette is in warm neutrals. Mixed metals in another element are seen in this design style.


As a custom basement finish company, we are not limited to any design style. Our materials in our showroom can be combined to execute any look our homeowner desires! Our materials are also complementary homes built anywhere in Colorado, so if matching your basement finishings to your main level is the goal, that is easy too!


The Basement Sanctuary proudly serves many communities across the Denver Metro Area, including but limited to: Arvada, Wheat Ridge, Golden, Westminster, Broomfield, Superior, Louisville, Lafayette, Erie, Thornton, Commerce City, Denver, Aurora, Greenwood Village, Parker, Castle Rock, Lone Tree, Highlands Ranch, Centennial, Littleton, Lakewood, Fredrick, Firestone, Brighton, and many more. We have two showrooms conveniently located in Arvada, CO and Centennial, CO.